Short House 10-Year Anniversary Party, Mar Vista
ARTIST-RUN ART FAIR, Artscape, Baltimore
PEAK EXPERIENCES, Shangrila, Joshua Tree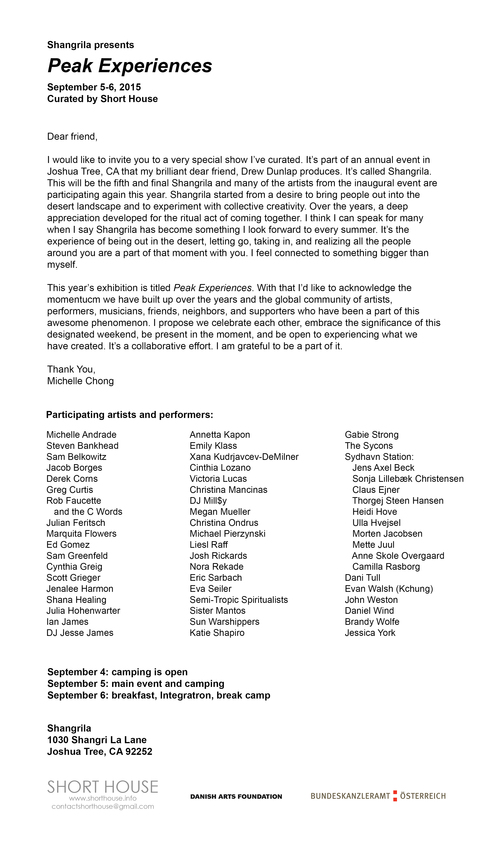 PEAK EXPERIENCES, Press Release
HAVE YOUR CAKE, monk space, Los Angeles
WHAT'S YOUR FAVOURITE IDEA, The Bolsky Gallery, Los Angeles
WHAT'S YOUR FAVOURITE IDEA, The Bolsky Gallery, Los Angeles
TIP THE WINK The Institute of Jamais Vu, London
BUSSI BABA, Elephant, Los Angeles
BASED ON A TRUE STORY, Koh-i-noor, Copenhagen
NEW MOON, Shangrila, Joshua Tree
OFF FENCE, Art Laboratory Berlin, Berlin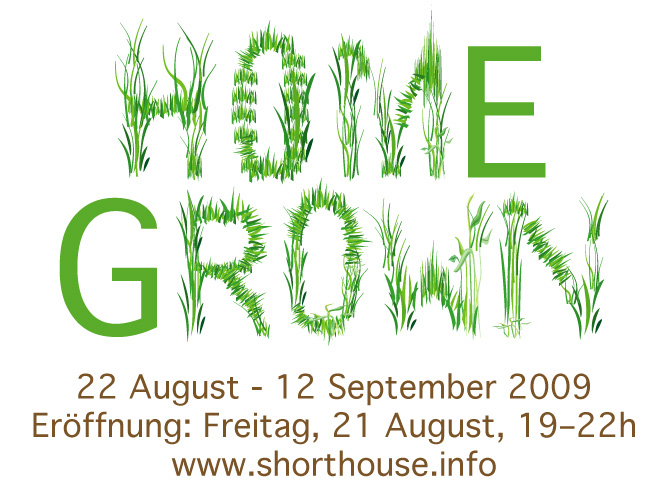 HOME GROWN, artillerie, Berlin
CONCERT, Mar Vista, Los Angeles
ARTIST WORKSHOPS, Mar Vista, Los Angeles
INAUGURAL GROUP SHOW, Mar Vista, Los Angeles
Short House 10-Year Anniversary Party, Mar Vista
A FINE LINEMar Vista, Los AngelesOctober 21 - November 4, 2017Michelle AndradeHelen CahngMichelle ChongWendy JohnstonBridget KaneJessica MinckleyMichelle OhmAnniversary Party on Saturday, October, 21st from 7pm until lateRefreshments lovingly provided by Roze ChongLimited edition zines available for $2 and include a fold-out poster highlighting the 100+ artists and spaces who have been a part of Short House from 2007-2017Image credit: Richard Chong
ARTIST-RUN ART FAIR, Artscape, Baltimore
July 15-17, 2016Returning for its third year, the Artist-Run Art Fair provides Artscape visitors access to the work of emerging contemporary artists, as exhibited by artist-run galleries and curatorial projects from around the country. Artist-run spaces are a vital part of a city's contemporary art community and the Artist-Run Art Fair showcases this thriving national community. Artist-Run Art Fair is curated and organized by Open Space.Short House Artists, Collaborators, and Publications: Michelle Andrade, Sam Belkowitz, Michelle Chong, Jenalee Harmon, Good Game Magazine, Megan Muller, Josh Rickards. Special thanks to Helen Cahng.
PEAK EXPERIENCES, Shangrila, Joshua Tree
September 5-6, 2015The exhibition and weekend-long event drew upon themes of transpersonal psychology, the integration of spiritual and transcendent aspects of the human experience, and the notion of interconnectedness.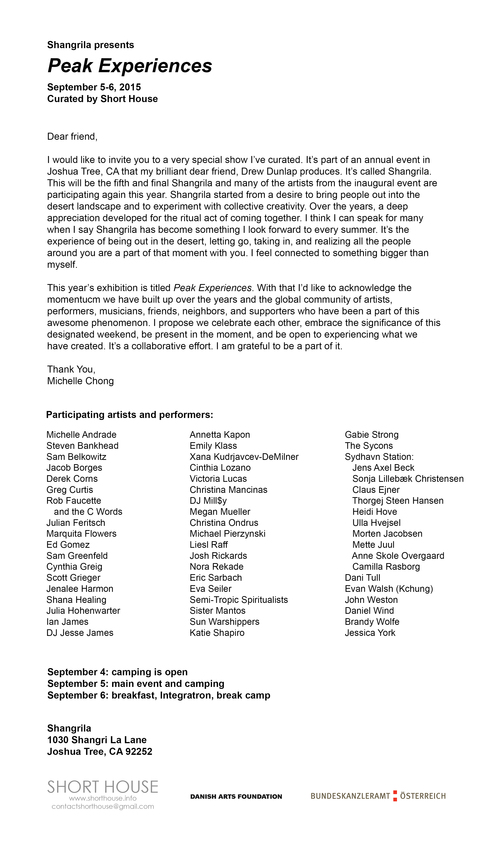 PEAK EXPERIENCES, Press Release
HAVE YOUR CAKE, monk space, Los Angeles
Tuesday May 27th, 2014A one-day pop-up show about the relationship between desire and obtaining satisfaction. Short House collaborated with the music program Tuesdays @ Monk Space for this one-day event.Steven BankheadDerek CornsSarah MortonJoshua RickardsAna RodriguezAstri SwendsrudJohn WestonImage credit: Josh Rickards
WHAT'S YOUR FAVOURITE IDEA, The Bolsky Gallery, Los Angeles
March 31st - April 5th, 2014WHAT'S YOUR FAVOURITE IDEA? is the second collaborative exhibition between Short House in Los Angeles and The Institute of Jamais Vu (IJV) in London. Both exhibitions are part of Project LALO, an international exchange between dynamic emerging contemporary art spaces in London and Los Angeles.For this exhibition, IJV has invited Black Dogs, a collective based out of Leeds, England to participate in the week long residency with Short House in the Bolsky Gallery at Otis College of Art and Design. Each day of the residency, Black Dogs will set a task for participating gallery visitors using a set list of 'methods' and 'prompts' to create an artistic response to the question "What's your favourite idea?" Follow Black Dogs on Twitter for up to date details as the project progresses: www.black-dogs.orgIn addition, Short House has curated new works of photography and video from artists who use the mediums in a variety of ways; documentation, narrative, pictorial, discursive critique, and humor.Cindy BernardBlack DogsGinny CookVictoria LucasKim SchoenStephanie Taylor
WHAT'S YOUR FAVOURITE IDEA, The Bolsky Gallery, Los Angeles
TIP THE WINK The Institute of Jamais Vu, London
March 8th - March 23rd, 2014 Short House in collaboration with The Institute of Jamais Vu present Tip the Wink, an exhibition part of Project LOLA, an exchange among fourteen artist-run spaces in Los Angeles and London. Project LOLA was organized by ARTRA Curatorial with the desire to present work from dynamic emerging contemporary art spaces including work by the artists who run the spaces.Short House has curated work from thirteen Los Angeles-based artists which includes photography, video, digital media, sculpture, and painting. Although the collected works are varied in style and medium, each artist employs appropriated imagery and layered abstraction to contrast the personal vs. social subjective in art. The resulting works examine the elusive task of distinguishing meaning in contemporary representation.-Helen Cahng and Michelle ChongSpecial thanks to the following supporters for their generous donations to produce this exhibition: Marya Alford, Steven Bankhead, Sam Belkowitz, Doug & Diane Chong, Ken & Pam Chong, Richard & Roze Chong, Robert Chong, Andrew K. Currey, Dorit Cypis, Roy Dowell, Dana Duff, Ed Gomez, Scott Grieger, Art Gutierrez, Lena Gutierrez, Lori Hill, Nick Jones, Annetta Kapon, Farrah Karapetian, Soo Kim, Maggie Lomeli, Matthew Lord, Matt MacFarland, Sarah Morton, Sophia Nurani, Chris Oatey, Renee Petropoulos, Calvin Phelps, Tom Pine, Tony Rasmussen, Ann Summa, Haruko Tanaka, Jessica York.
BUSSI BABA, Elephant, Los Angeles
March 1st - March 16th, 2013Noële Ody, Julia Hohenwarter, Julian Feritsch, Helmut Heiss, Liesl RaffWith a performance by DJ Debbie DownerThere are 5 artists from Vienna.They lied to get money from the Cultural Institute of Austria to exhibit in Los Angeles.They are good liars that's why they got a lot.And they also make ok sculptures.Image credit: Bianca D'Amico
BASED ON A TRUE STORY, Koh-i-noor, Copenhagen
NEW MOON, Shangrila, Joshua Tree
Shangri-La is pleased to present New Moon, an exhibition that explores the notion of rebirth. The group show brings together works that investigate phases in cyclical phenomena and the conditions that surround change, expanding our understandings of the past, present, and future and challenging our perceptions of originality.Calling upon the process of tracing light and time in both photographic and sculptural form, artistsGabie Strong and Danielle McCullough present an outdoor installation consisting of a multi-paneled structure for the high desert. The collaborative work, Blast Site is a dialectical pull between future and past, and operates like a field guide for future failures.Jack Bangerter exhibits two pieces from his body of work INFINITAS that question the future and the effects of human actions. As pseudo scientific diagrams of space and time, the pieces investigate elements of layering and process as well as the notion of mind over body.Fascinated by the paradoxical activity of constructing a limitless expanse within a confinement, Taylor Tschider's work, Inner-Galactic complicates this idea by suggesting that outer space epitomizes a lack of spatial limitation, and yet it is just as easily considered empty and lifeless.Through drawing and collage and using found printed materials, Rashell George focuses on thestars that illuminate the sky when the moon isn't visible. In her work, The Best Intentions smiles are depicted floating against a black background echoing stellar objects, while the title anticipates the future and a new beginning regardless of the outcome.The collage pieces by Josh Rickards are a continuation of work using the contrived and static compositions found in older magazines and reconfiguring them to show displaced and sidelined individuals participating in the everyday.Tucker Neel's video installation explores the notions of change, transition, and the awkwardness of becoming.Matt Lifson's painting, Moonboy focuses on the function of representation of a representation of reality. His sculptural work, Fake Puke is a further investigation of exposing the artifice of its own representation by repeating formal elements, pointing to the close proximity of the spectacle and the sensational.Roni Feldman's iridescent paintings explore tensions between abstraction and representation,individual and crowd, and utopia and dystopia. The ethereal nature of sprayed paint and multitudinous human features create a crystallographic repetition painting that causes the retina to vibrate. The effect acts akin to thought and memory that forms a crowd from disparate times and places, based on both rumination and reality.Through a video made up of stills of different constellations fading into different photographs,Helen Cahng investigates the impulse to identify people and narratives in abstractions. The work further explores how folklore and myth are created by one's own perceptual associations based on personal subjectivity and memory.Drew Dunlap's multi-media work, Specimen presents internet clip art, photocopies, and found objects that illustrate a universal connectivity through recurring patterns.Also focusing on naturally occurring cycles, Chris Oatey's sculptural work transforms familiar materials to create objects that defy natural logic and at the same time address ideas of progression.Veronica Duarte and Luis G. Hernandez created an installation and tour by utilizing Joshua Tree's historical data to develop stories in relation to cyclical patterns of events at Shangri-la.Christian de Lutz presents two video works that deal with the themes of migration and multicultural history and how they relate to current day events and patterns.Bridget Kane's sculptural work, The Situation is installed outside and incorporates the layer of the new moon being a part of the situation at hand. Kane is interested in engaging the viewer through subtle participatory roles in order to activate the work.Daniel Hope's sculptures are part of an ongoing search for forms that embody a mode of relating between the physical and the metaphysical. Informed by formal investigations into transcendence found in modernist and ancient artworks, and following the lead of scientific forays into other dimensions, his sculptural drawings extend partly out of the relational framework of Art into the corporeal world with the sole ambition of communion with the unknown of that world.Sam Belkowitz's photographs, Euphoric Daydreams ask the question "How far must one go to find nothing?" The pictorial elements allude to the fleeting moments in the cycles of life. By depicting euphoric light, explosions and dark calm, the work illustrates the window between heaven and earth.Rob Faucette's installation continues a fictional narrative of the Moon's answer to the United State's landing on the moon.Michelle Chong's image and text work engages science fiction and social commentary through narrative. Using landscape photography of Los Angeles, the work playfully creates a juxtaposition of reality and the absurd.Nate Hess's computer animation is a pseudo-scientific psychedelic slideshow documenting the morphosis of the grey wolf to the domestic dog.Image credit: Kelly Ray
OFF FENCE, Art Laboratory Berlin, Berlin
24.04.2010 - 22.05.2010Opening: Fre., 23.04.2010, 20 UhArtist Talk with Michelle Chong: So. 25.04.2010, 16 UhGallery Hours: Fre.-Son., 14 - 18 UhArtists: Michelle Chong, Kaya Gardea Browne, Ed Gomez, Luis G. Hernandez, Camilo OntiverosOFF FENCE is an artistic platform for exploring the cultural overflow, overlap and tensions in the border region of Southern California and Northwest Mexico.The exhibition uses the city of Los Angeles, the largest urban area of that region as a starting point for working on themes of migration, ethnicity and cross-cultural influences between Mexico and Southern California. A major topic in the exhibition is the US – Mexico border itself, which not only separates the two countries but also divides families and even metropolitan areas (such as San Diego/ Tijuana and Mexicali/Calexico).As Yuri Lotman noted the boundaries are areas of extreme semiotic ferment. In time they often become vital centers of new cultural systems. Key to the exhibition is an exploration of Chicano (or Mexican-American) culture, especially its influence on the culture of Los Angeles. Los Angeles County has a population of 9.6 Million, 47.3% of whom are of Latino descent.Los Angeles epitomizes the cross cultural and cross border give and take between Mexican and American culture. The city was founded in 1781 and was part of the Spanish colony of new Spain, and later the independent state of Mexico until it became part of the US in1847. Over the last 160 years Los Angeles has developed into one of the world's most diverse cities, not only absorbing millions of Americans but also immigrants from all over the world, including sizable communities from East and Southeast Asia. Also in addition to the original Californios, migration from Mexico has also continued. Today 13.6 million Californians are of Latino background. Of that 4.7 Million live in LA County. Los Angeles is a major center of Latino (and more specifically Chicano) culture in the US.Four of the five artists in OFF FENCE are based in Los Angeles. Yet, they have all used the border area, with its tensions, problems and challenges as a common theme. Three of the five were participants in the second Mexicali Biennale (2009/10), a platform specifically designed to showcase art dealing with the US-Mexican border and its complexities. The Mexicali Biennale has taken place in Tijuana, Mexicali and Los Angeles. Ed Gomez and Luis G. Hernandez are not only participating as artists, but are also the initiators and curators of the Mexicali Biennale.Both OFF FENCE and the Mexicali Biennale emphasize the role of the border as both a rupture and a location of cultural overflow. Today the border is a zone of conflicting hopes and fears, trade and poverty, crime and law enforcement. Recent events, such as the founding of American vigilante groups to hinder illegal immigration (the Minutemen) and a heavy increase in drug related violence in Northern Mexico has made the border a zone of transgression. Since 2007, there are approximately 900 deaths in the border region related to the current drug war. As of 2009 over 17,000 Border Control Agents have been deployed to monitor the entire border. The US Department of Justice even views the region as an "easily breached" area "linked to" terrorist activities.The artists in OFF FENCE have each taken individual approaches to both the border and its implications for Mexican and Mexican-American identity.-Regine Rapp & Christian de Lutz, Art Laboratory Berlin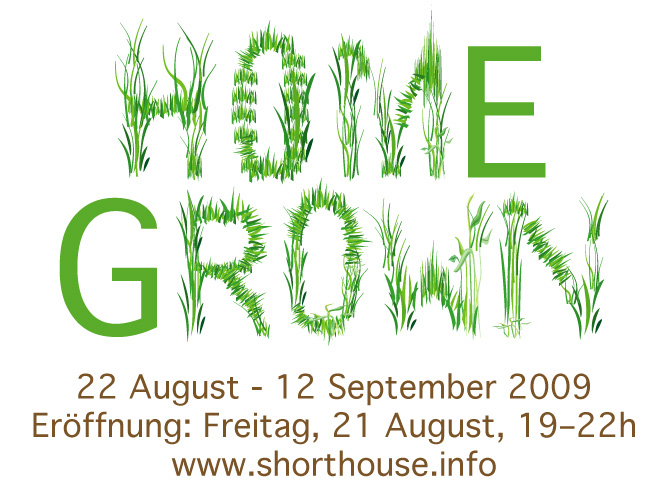 HOME GROWN, artillerie, Berlin
August 22 - Spetember 12, 2009Kelly Akashi, Jacob Borges, Helen Cahng, Michelle Chong, Elly Clarke, Drew Dunlap, Ian Henderson, Nathan Hess, Terra Kuroda, Robert O'Connor
CONCERT, Mar Vista, Los Angeles
Program:Ganymede Trio by Michael HernandezMichael Hernandez – GuitarDavid Robert Gibson – GuitarSasha Manukian – GuitarPiandellagotti by Tony RasmussenTony Rasmussen – GuitarRachael Kone – ViolinMeditations on the Bardo Realms by Jason Francesco HeathPreviously recorded viola duoelectroSculpt by Jason Francesco HeathComputer, electroacoustics, and videoWhile my guitars gently weep by Ian HendersonDigitally Manipulated AudioWarm and Icy Silver Flakes by David SemienGuitar with processed effects – David SemienLeft Right Left by David GibsonDavid Robert Gibson – GuitarMichael Hernandez – GuitarEmpty by David GibsonDavid Robert Gibson – GuitarMichael Hernandez – Guitar
ARTIST WORKSHOPS, Mar Vista, Los Angeles
Workshop Schedule:$10 per class, or $5 with brought snacks10am Backyard - Intro to Medium and Large Format Cameras. Michelle Chong will demonstrate basic camera functions and discuss the advantages of using larger film negatives and transparencies.11am Backyard - Sewing 101. Helen Cahng will demonstrate the basics of setting up your machine for simple sewing projects. A simple canvas tote bag will be created in class.12noon Driveway - Stripper to the Stars. Terra Kuroda will show you basic tips on when it's appropriate to strip that fabulous furniture flea market find and when it's better to just leave it alone! With a useful demonstration on how to apply shellac finish to wood, using an actual 1940 's Linen Bureau!1pm Kitchen - Not Sad - Just Blue: Cyanotypes. Natalie Henderson-Alton will demonstrate sensitizing photo paper and overview the tools and chemicals needed for cyanotypes, as well as introduce a basic history of the azure medium. Participants will create a cyanotype photogram on pre-coated paper and process the image.2pm Dining Room - Remix This: A Practical Guide to Setting Your Mash to the Up Position. Finally, the dark secrets of mashuppery and remixing are unveiled. Ian Henderson will teach how easy it is to create something new out of something old using Garageband.3pm Backyard - Intro to FM Radio. Kenneth Cowan will discuss the basic history and technology of FM radio broadcasting and the possibilities for small-scale DIY applications.Image credit: Michelle Chogn
INAUGURAL GROUP SHOW, Mar Vista, Los Angeles
July 21-28, 2007Michelle Andrade, Helen Cahng, Michelle Chong, Yasmin Etemadi, Ian Henderson, Natalie Henderson-Alton, Tara Kozuback, Terra Kuroda, Bree YenalavitchImage credit: Michelle Chong
1
2
3
4
5
6
7
8
9
10
11
12
13
14
15
16
·
·
·
·
·
·
·
·
·
·
·
·
·
·
·
·